Interested in working at Cribs 2 Crayons? We're hiring for all positions!
Please either download the application at the link below and send to Krystal at cribs2crayonschildcare@gmail.com to apply
or fill out the form below and an application will be sent over to you!

WELCOME
Welcome to Cribs 2 Crayons Child Care! We are dedicated to quality child care and educational excellence. It is our goal to provide an environment for your child that encourages him/her to explore and discover new and exciting adventures. Our facility is focused on accommodating your child's needs. We encourage staff and parents to develop a positive relationship that will work towards promoting the well-being of each individual child. Your input in facilitating this process is greatly valued. We assure you that we will do our best to provide your child with a safe physical environment and inspiring atmosphere. We look forward to working with you and your child. If at any time you have any concerns or suggestions, please feel free to contact center management. Remember, more progress can be made when we work together.
MISSION
Cribs 2 Crayons Child Care is dedicated to quality childcare and educational excellence. A pleasant facility ensures a warm environment for nurturing in the area of education, recreation, self-development and interpersonal relationships. Our well-trained staff provides age appropriate learning activities which are oriented towards development of the child's social, emotional, physical and intellectual needs.
PHILOSOPHY
We believe each child is a unique individual. Our philosophy is to provide an environment which facilitates the cognitive, emotional, social and physical development of each child. In the process, we encourage collaboration among parents and staff. Together, we try to understand the unique needs of each individual child and implement strategies that will allow for maximum growth to occur. We believe that challenging and stimulating learning activities and experiences can enhance the formative years of a young child. We are dedicated to contributing to a child's positive self-esteem, individuality and a sense of responsibility that will allow him/her to discover and experience the world.
Monday-Friday 6:30 A.M. - 6:00 P.M.
Call or email us with any questions you may have.
Cribs 2 Crayons is a licensed childcare facility located in Aurora, Colorado. We serve children ages 6 weeks to 13 years.
Member of Early Learning Ventures network.
" My daughter has been going to this daycare Cribs 2 Crayons since she was 5 months old. The director and all the staff have been nothing but kind and loving. I appreciate them in my daughters day to day life of learning and growing. I highly recommend them if you are looking for child care ."
- Keona Archer
" My one year old is so picky and does not get used to people easily. I was amazed at how much his personality grew there, he loves his teachers and his friends. He even sleeps on his own now, something he had a hard time with when he started. Krystal, the owner and director, is so nice and helpful. I also like the option of taking my older daughter there when she is out of school, and she loves it too. I highly recommend this daycare! "
- Zahrae Zammouri
" My kids don't go here anymore unfortunately, we all cried when we had to move out of state, but this is the only child care family that my children just really enjoyed! All the teachers and the owner are just so helpful and caring even beyond expectations of child care. I always had to fight my children to leave! And that has never happened! I wish more child care places were like this work family! Us Johnsons miss you guys! Hope ya'll have a wonderful new year! "
- Kayla Johnson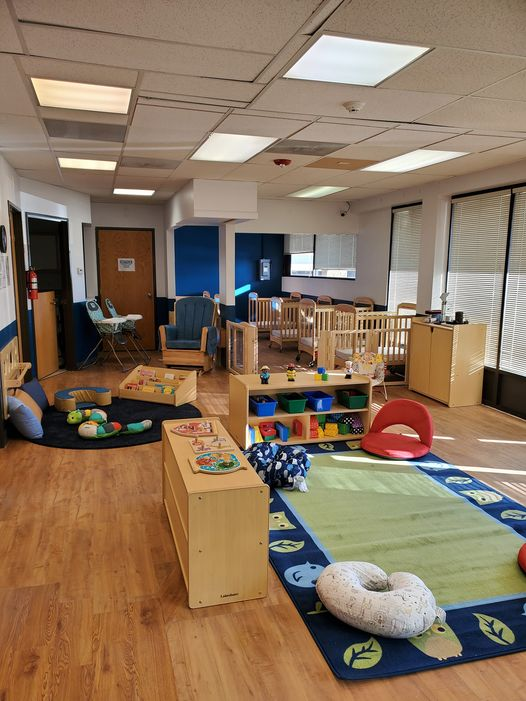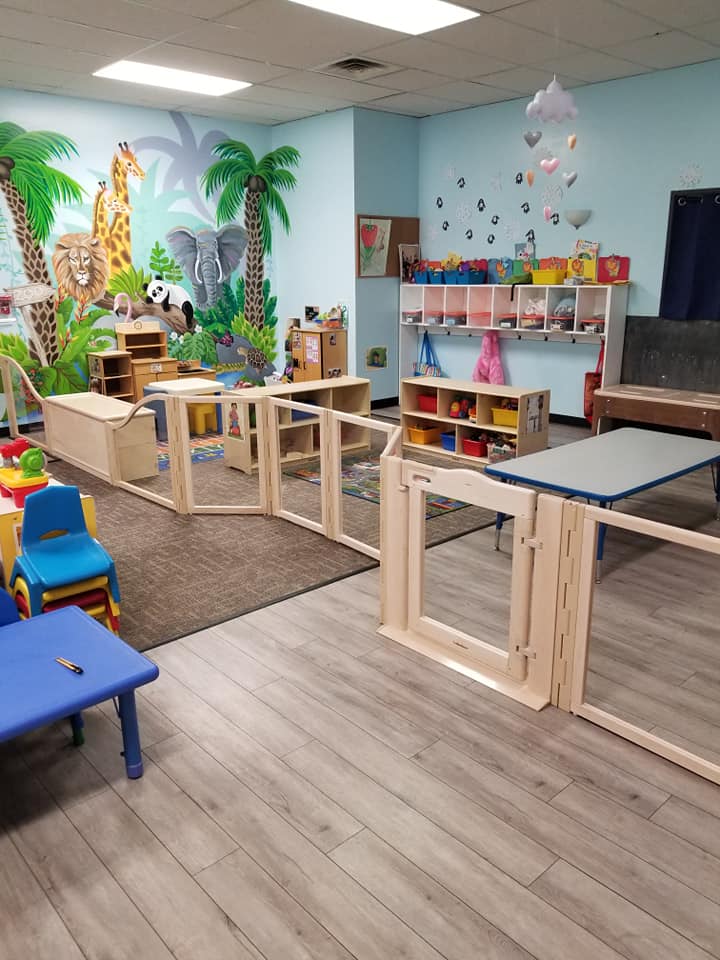 This is our 2nd infant room. This room has a private breast feeding area and we are breastfeeding friendly certified by Tri-County and Healthy Child Care Colorado